Bellavista Bodyboard Pro By ERIZOS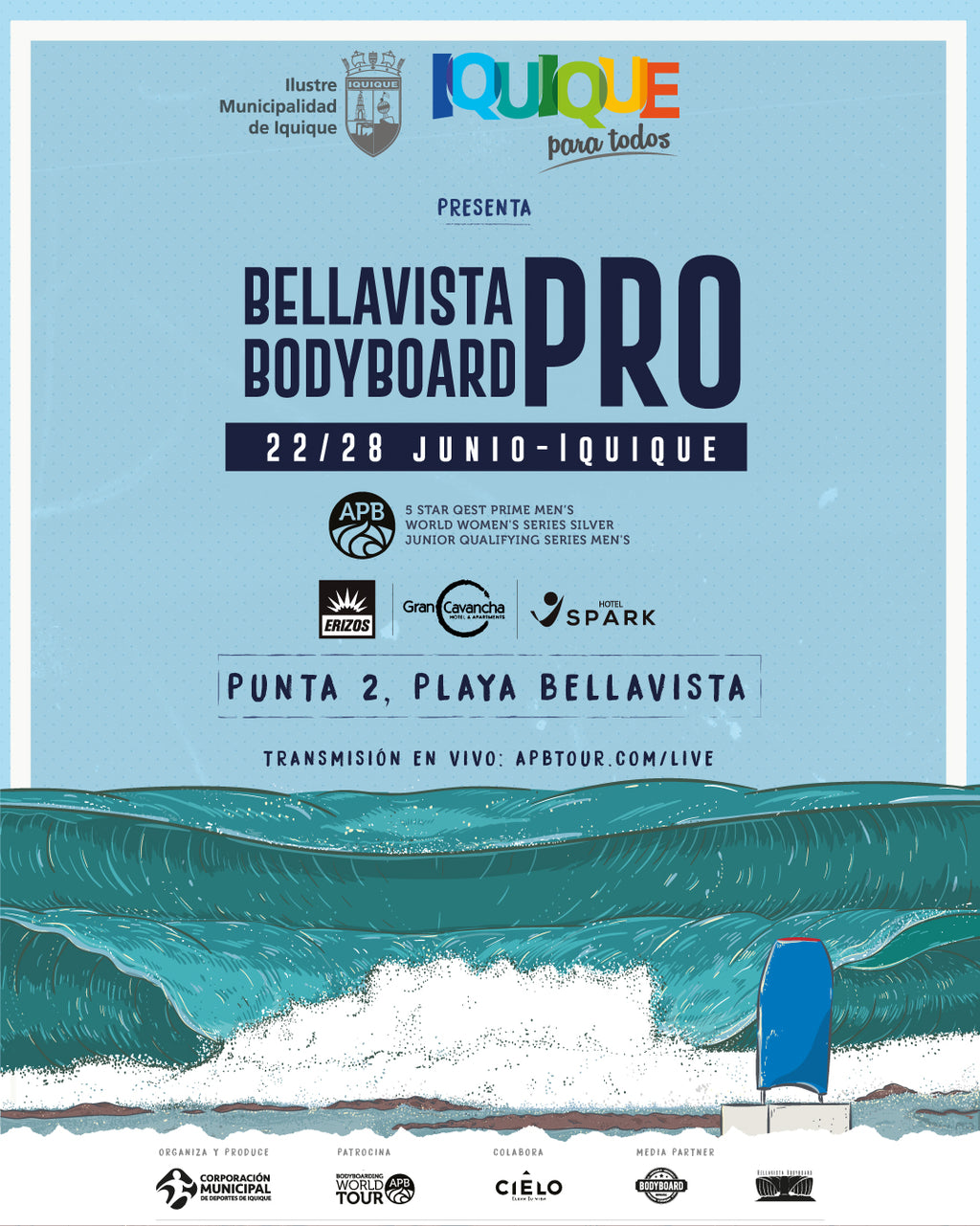 Bellavista Bodyboard Pro By ERIZOS. 
The World Tour of the Association of Professional bodyboarding (APB) returns to Iquique, at the precise moment when ERIZOS finds the origin of its DNA. During this decade Iquique never stop being  on the international radar of the Bodyboard this we can see in the development of our sport during these years, which has world class exponents in its history, as Yoshua Toledo, catalogued as the future professional and great hope to achieve first Junior Professional World title of Iquique also Joaquin Soto, and of course the experienced rider Alan Muñoz nº6 of the World, that constant show us the Impossible and don't forget  the 2017 Junior World Champion APB Nelson Flores who today just like Yoshua are already Top 24 of the Professional Division.
"Nature gave us the stage and we have been the actors. With ERIZOS we started when everything was a dream and each step means a great advance. Today, the possibilities are endless and what better than to take advantage of the spots of our lives to raise our Iquique at the top of the world bodyboard" these are words of our Team. More and more of us have "Sangre Erizos". It is not enough to believe, today we have to prove, because it is we who will make our shores shine. Iquique is called the Land of Champions, how many other times have we had the opportunity to pay tribute to our city by doing what we love most? The time is Now! ERIZOS – Iquique Bodyboard since 2007
Comentarios del Post
@ERIZOSSTORE
Síguenos y enterate de nuestras novedades